Do you or your local community service group have a garden project?
Do you raise fresh vegetables for your local Food Pantry? Do you administer a Community Garden? Work with a 4-H group, or Youth Group Garden Program? Would you like to be able to give vegetable seeds to low-income families to grow their own vegetables? In what other ways could you or would you be able to put vegetable seeds to constructive use in community service?
Through a generous donation from a major distributor of garden seeds, Lake Valley Seeds of Boulder, Colorado, we are again able to supply you with high-quality vegetable seeds of many varieties. We are very grateful for their generosity in addressing the issue of Hunger at the grass-roots level here in Oregon. Every local Grange and Community Garden in Oregon qualifies for access to these donated vegetable seeds, and your organization can distribute them in your local area as needed. They must NOT be sold; it is illegal to sell out-dated seeds, and, we don't want to be competing with our generous donor.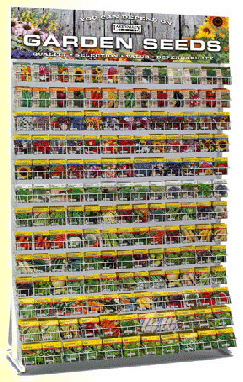 We are making the seeds available in assortments of two sizes, Single and Double, Single being whatever fits into a Priority Mail Regional Rate "A" Box, and Double being whatever fits into a Priority Mail Regional Rate "B" Box. The volume of a "B" box is almost exactly double that of an "A" Box.
Most Out-of-State orders will be delayed, as our priority is to fill all requests from the State of Oregon and Southwest Washington first. When all Oregon orders have been filled, if there are assortments still available, we will fill them as we can, but if we run out, your payment will be refunded.
Questions or comments? Please feel free to contact us here:
2020 assortments  are all gone;
Thank you for participating.

Seed packets will be available at no cost, except for the cost of shipping via the US Mail. Priority Mail will be used, as the Post Office supplies the boxes at no cost.
| | |
| --- | --- |
| Single Assortments | Double Assortments |
| Check Back next February | Check Back next February |
| Regional Rate Box "A" | Regional Rate Box "B" |