Since 2009 Winona Grange has provided vegetable, herb, and flower seed packets to community gardens and groups that teach or promote gardening. In 2021 we distributed 110 boxes. Many of the groups donate their produce to their local food bank.
In October Bi-Mart Corporation donated two pallets of seed packets that their stores had not sold. The packets are stamped "Sell by 12/22." Bi-Mart cannot sell them, nor can we, and nor can you. Most are Ferry-Morse brand. All are non-GMO; some are heirlooms; some are organics.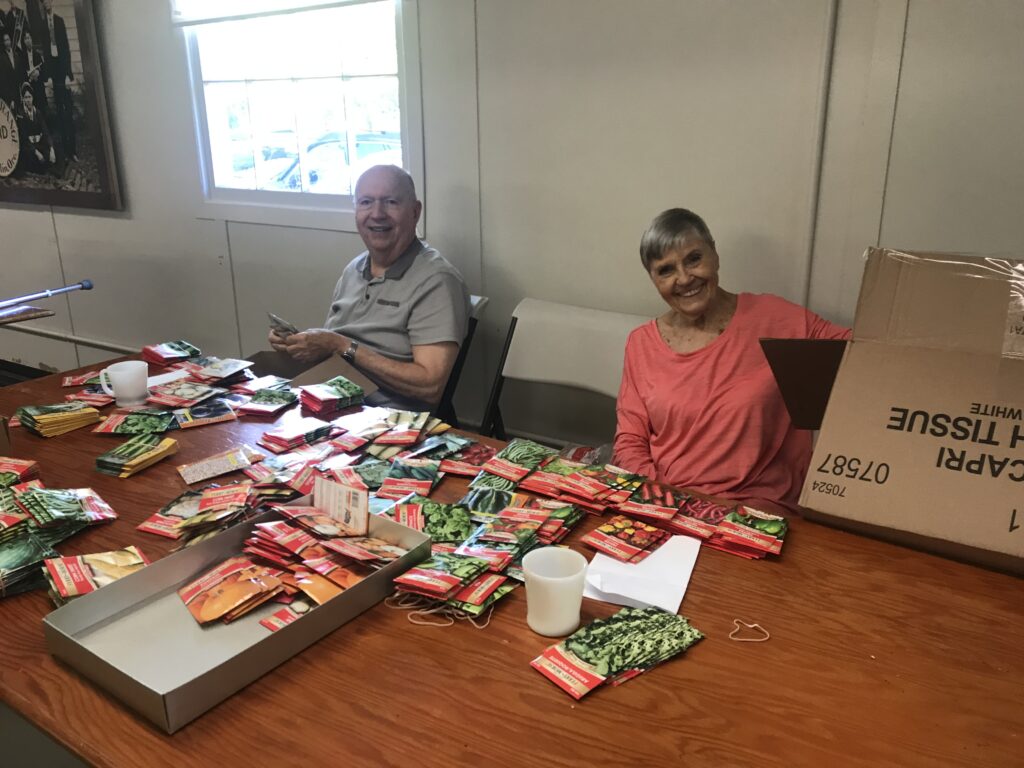 We ship USPS Regional Rate B top loading boxes that measure 12" x 10-3/8" x 5" and hold approximately 250 packets. When we pack boxes, we try to make sure that each contains an assortment of beans, beets, cabbage, carrots, corn, cucumbers, greens, herbs, lettuces, onions, peas, peppers, radishes, spinach, summer and winter squash, tomatoes, and pollinators. Your box may include some packets that don't appeal to you. Some may not grow in your area. We have no control over what we get.
We ship only to groups (not families or individuals) in the Pacific Northwest.
It's hard to keep up with U.S. Postal Service prices. We are an all-volunteer, non-profit organization that needs to recoup our costs. Therefore, we are charging $20 per box for shipping and handling. If our costs are lower, the surplus will go to our scholarship fund.
How to order?
Questions or comments? Please contact us at seeds@winonagrange271.org
To order and pay shipping via PayPal or credit card, click Buy Now. Or send a check to Winona Grange, PO Box 3484, Tualatin, OR 97062. Please send us an email saying that you've mailed your check so that we'll reserve a box for you.