Garden Seed Packet Giveaway – FREE
Select vegetable, herb, and flower seed packets you need for your garden or yard on:
Saturday May 8 from 3-5 pm
Tuesday May 11 from 10 am-1 pm
at our Grange hall, 8340 SW Seneca, Tualatin 97062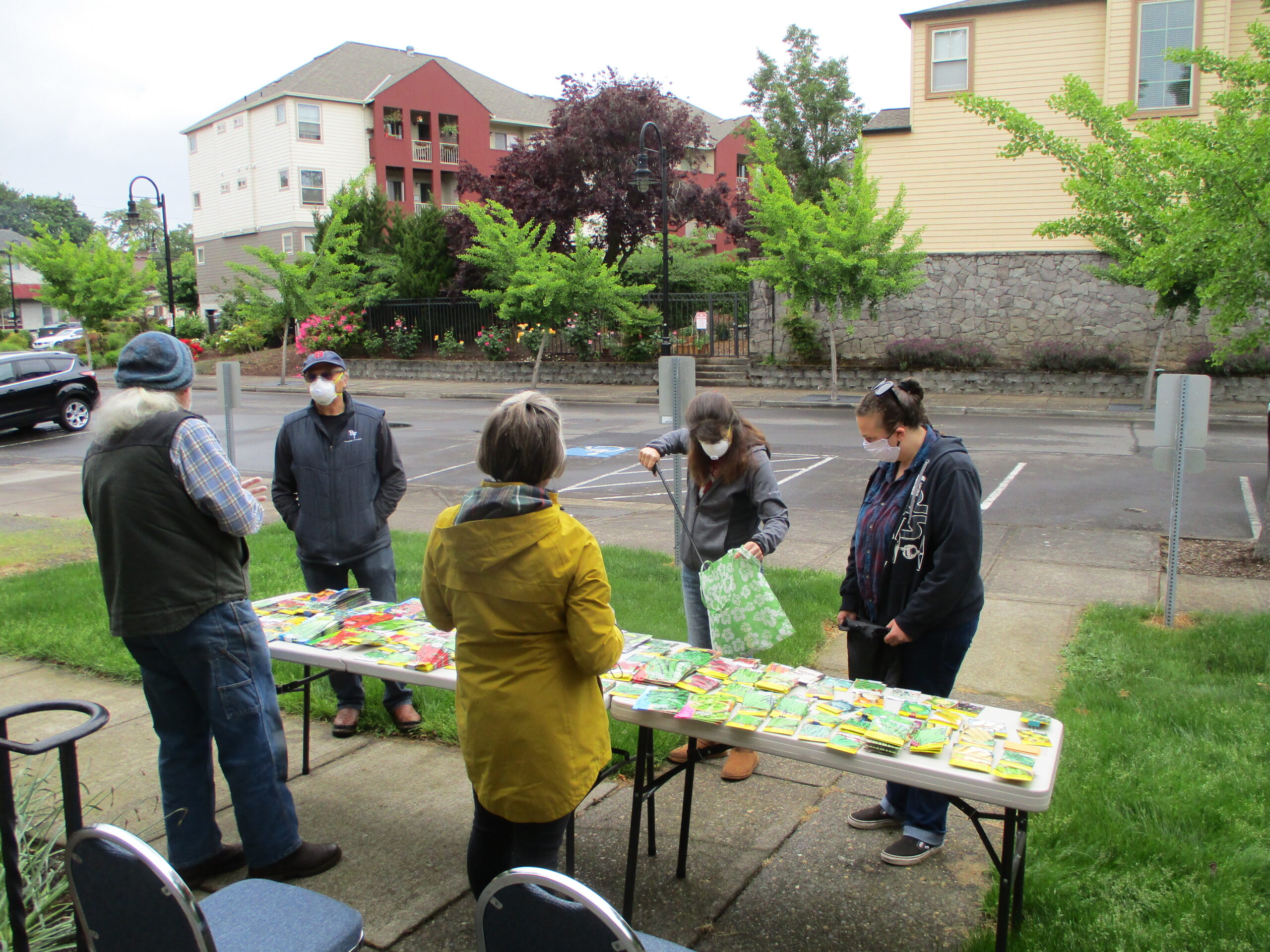 Packets are Ferry-Morse, non-GMO, some heirlooms, some organic. They were donated by Bi-Mart. They are stamped "Sell by 12/20" so cannot be sold after that date, but if you follow package directions, they will germinate. Grange members will be available to offer gardening advice.
Our 2021 supply of seed packets has been distributed.  
Due to a generous donation from employee-owned Bi-Mart Corporation, this year we were able to distribute 72 boxes (20 more than last year) to these groups:
Community Gardens
Bethlehem House of Bread, Tigard
Brooklyn – NW PDX
Calvin Gardens, Corvallis
City of Ashland
City of Aumsville
City of Sherwood
City of Tigard
Coquille Harvest Moon
Emerson Street – NW PDX
Fulton Park Garden, PDX
Good Earth, Bandon
Hilltop Community Garden, Tualatin
Hogan Road, Gresham
Luscher Farm, Lake Oswego
Miller's Landing, Bend
Outgrowing Hunger
Portland Parks & Recreation
Sisters
SnowCap, Gresham
Trinity Fellowship Church, PDX
Turner
Union Park, Medford
Urban Farm Collective – NE PDX
Wahkiakum County Master Gardeners
Granges
Grays River, Rosburg, WA
Kinton, Scholls Ferry Road
Little Deschutes, LaPine
Lowell
Marys River, Philomath
Morningstar, Millersburg
Redmond
South Fork, Lostine
Washington, Pumpkin Ridge
Education
Learning Gardens Laboratory at Portland State University
Washington County Ag in the Classroom
Growing Produce for a Food Pantry
Coastal Harvest Food Pantry, Bandon
Corvallis Environmental Center
Dairy Creek Food Web
Tualatin Valley Gleaners' Giving Garden
VA Farms – Portland VA Health Care System
Other
City of Tualatin (wildflower seeds)
DEQ/Public Health Laboratory, Hillsboro
Growing Peace
Independence Farmers Market
Monmouth Public Library
Neighbors Nourishing Communities, Tualatin
Pathway Enterprises Greenhouse & Nursery, Medford
Pringle Creek Community, Salem
River Road /Eugene Gardeners, Nextdoor group
Salem Public Market
Santiam Canyon Tool Library
Toledo, WA Library
Vancouver couple saving the world by teaching gardening
Venersborg Seed Swap, Battleground
Questions or comments? Please feel free to contact us: seeds@winonagrange271.org